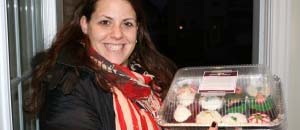 Our October contest winner Lauren with her Halloween cupcakes. Enjoy! Don't forget to enter this month's contest!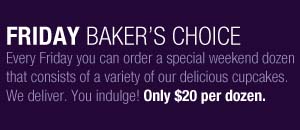 Friday Baker's Choice is a special is a mix of what we've created, including new recipes we're testing.
This week's special is a mix of: ...
Happy October Everyone!
As you know October is Breast Cancer Awareness month and Simply Sweet will be donating 10% of net proceeds to the Montreal Breast ...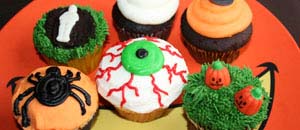 Here are some great options for all ages.
Cupcakes are mostly buttercream and include candies. pumpkins, orange/black jelly beans, orange/black sprinkles or colored ...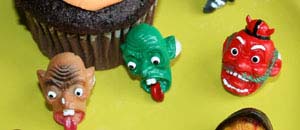 For Halloween we are offering some custom packages. Below are 3 options for Halloween rings .
Get your order in early - Halloween is on a weekend ...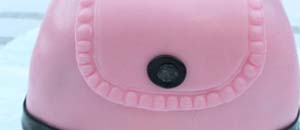 Mini cakes are fun for any occasion, and can be customized to fit any theme.
Ranging in size from 1-2 servings to 4-6 or more, ...
Planning a birthday party for your little one? We put the "WOW" in birthday party pictures. Give us a call!
Simply Sweet helps make your baby shower memorable with customized cupcakes. We had one client disclose the gender of their baby with the color if the filling. How sweet?
Give us a call to discuss your flavors, colors, flowers, and budget. Our cupcake towers are most impressive! We can make your special day Simply Sweet.
Simply Sweet cupcakes have been known to generate extreme mouth watering and cause cupcake addiction. You have been warned. Order your dozen today and try all our flavours.