This was a great cake to make and it gave me the chance to work with wedding planner Lisa Sew from  Lissevents, which is always a pleasure.
It was a pina coloda cake covered in vanilla fondant with a hand carved sugar topper and flowers.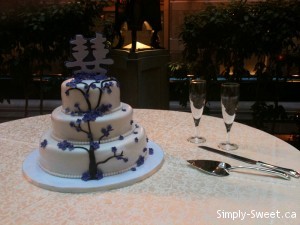 Congrats to Bonnie & Miika!