I believe this was one of 4 weddings in August at the Vieux Port Steakhouse in the Old Port, but it was a very fun one! And another Pina Coloda one too!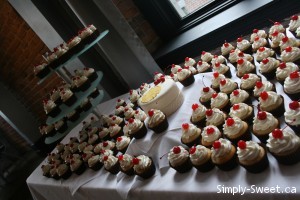 The couple had everything done up so nice and no detail was forgotten, including their massive sweet table put on by their friends!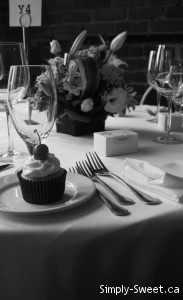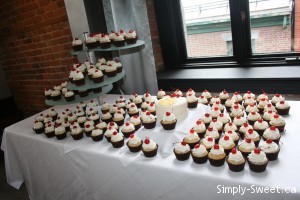 This couple really made sure every detail was taken care of, including the gift boxes for their guests – TOO cute!