This cake really surprised me and reminded me that sometimes you need to take a gamble & sometimes things turn out.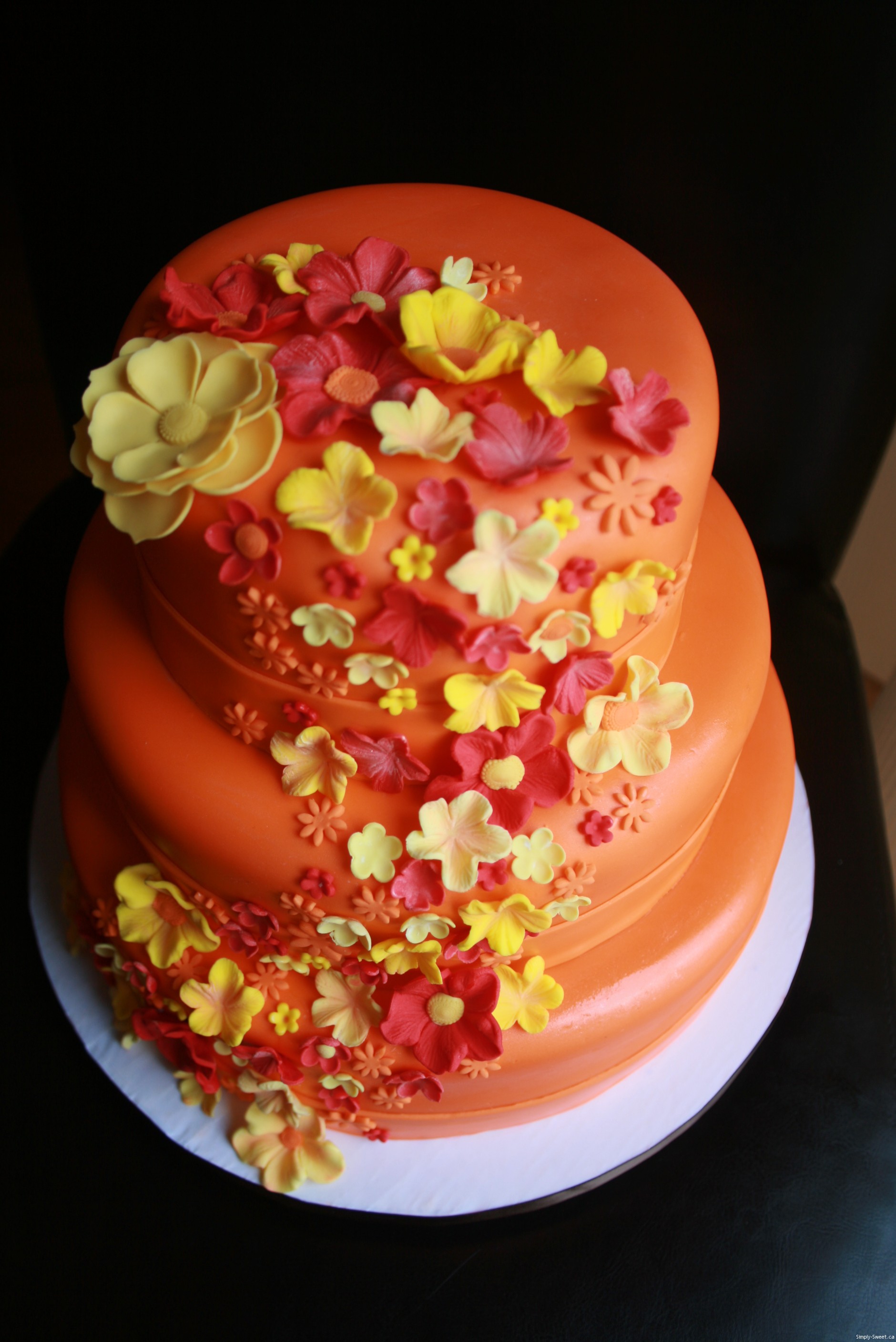 When the client first called me and asked
me for a cake for her mom's 50th birthday I was so excited… and being given free reign to create something can be so much fun… then I realized the colors were: the cake covered in orange with red & yellow (if possible light purple too… which it wasn't), and she'd like lots of flowers too if possible.
So I put on my thinking cap & then decided to just sit down& have fun playing around with different flower shapes & colors and voila… a masterpiece was born!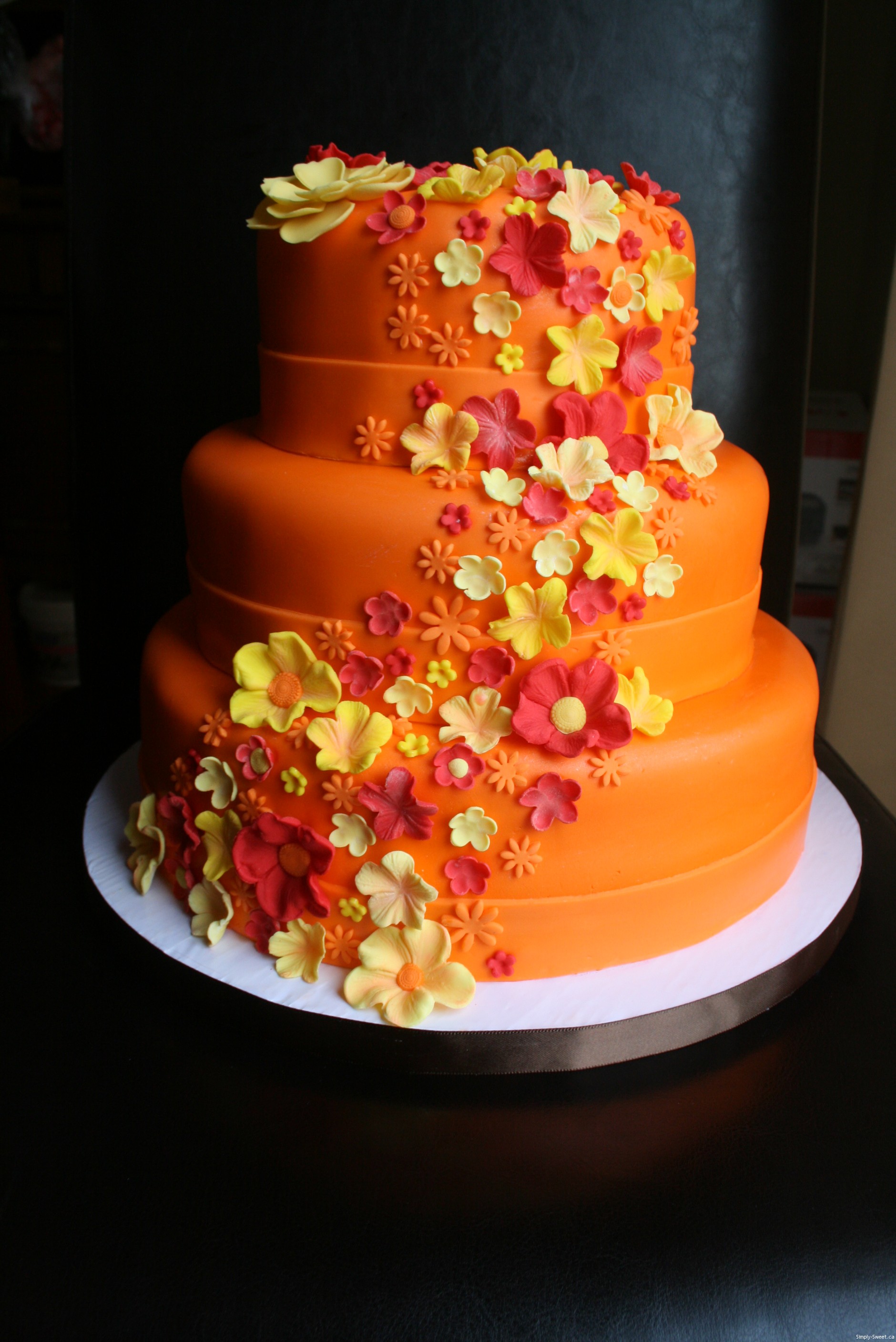 The client was so sweet she also dropped a line afterwards saying: " The cake is gorgeous, we love it!" Which is always great to hear, especially when your creating an entirely new concept the client hasn't seen!