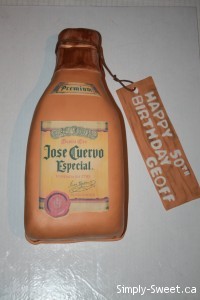 This was a super fun cake to make for a great client to surprise her husband for his 50th Birthday.
It's a Chocolate Brownie cake with Bailey's fillings.
I made the sign to look like wood and was once again reminded how the little things really do make a difference.