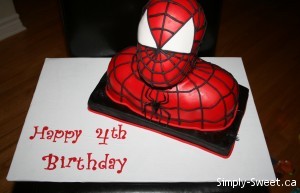 Spiderman, Spiderman…. make a 3D cake – YES I CAN!
This is one of my coolest cakes yet! The client wanted something that would really 'wow' his nephew… I don't think you can get more wow than a Spiderman bust cake!
I'll do another post soon about the making of 3D cakes….which is a definite learn-by-doing experience!