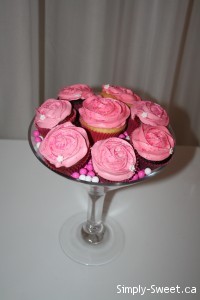 This has to be one of the most unique events I have had the pleasure of taking part in. This was for a baptism of around 200 attendees… very posh-Montreal style! The client had martini glasses & loved Simply Sweet cupcakes, and wanted a way to create something that would 'wow' the attendees!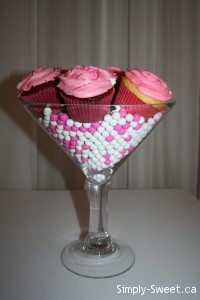 Each oversized martini glass fit 8 cupcakes that sat on a layer of pink and white candy coated chocolate! It was like having your own sweet on every table!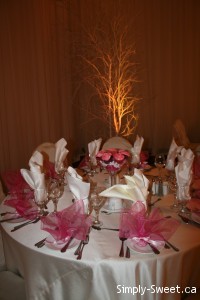 This is beyond elegant for a wedding, baby shower, bridal shower, corporate event or any dinner where you would like to have a unique centerpiece that everyone will enjoy!