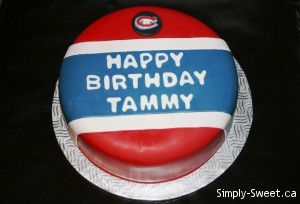 What better way to celebrate your birthday when in Montreal than with a Montreal Canadiens themed cake!
This client was coming in with his girlfriend for the weekend and wanted to surprise her with a cake – they were in town to see the game after all!
Simply Sweet delivers and you can order & pay online, so it was perfect for them!