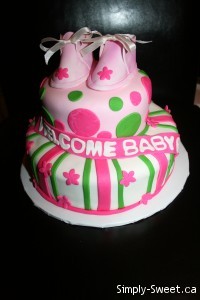 This was a great chocolate & vanilla layered cake for a baby shower – I just thought it was so cute & just in time for spring!
This cake was based on a photo provided by the client…. I wish I knew where it was from so I could credit the inspiration.
The client was so happy with the cake & said everyone loved it so much, she called me on Monday to order another one for the following week!