Simply Sweet was so pleased to be invited to take part in the Avanti Le Spa/Annie Young Cosmetics V.I.P. Bridal event Sunday January 30th. Not only did we get to meet the amazing brides-to-be, but we also got to hang out with the awesomely talented staff of Avanti/Annie Young.
We can't wait to see the brides again at our upcoming Wedding Tasting in March!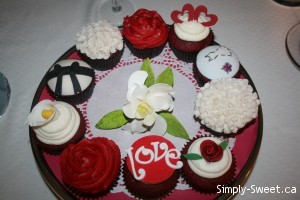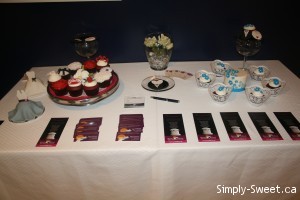 We were also excited because the day kicked off Simply Sweet's partnership with uber-talented Montreal sugar artist Suzanne Charbonneau of Savauri Sugar who will be providing us with amazing life like sugar flowers for our upcoming cakes & cupcakes! Check out her work below – especially the roses … people could NOT believe there were made of sugar!