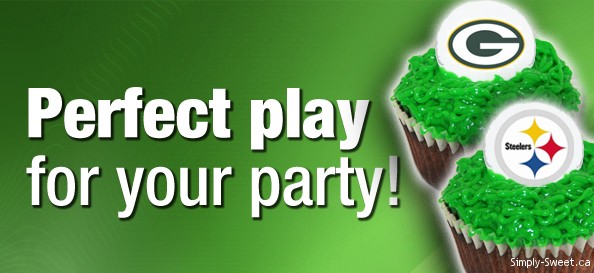 Our "Big Game Special" will include a dozen delicious cupcakes with green icing topped with 12 specially crafted edible logos. Become the instant MVP of your party with Simply Sweet cupcakes. All you need to do is order online and we take care of the rest. For only $40 we bake, decorate and deliver on the island of Montreal*. Don't just cheer against your opponent this year… eat their logo!!!
Deadline to guarantee your order is February 4, 2011. All deliveries are on Sunday.
* Deliveries off-island may be subject to surcharge. Please contact us for details.