This was a fun order from a nice lady in British Columbia who wanted to wish her friend Happy Birthday here in Montreal. She ordered a dozen cupcakes and we delivered them to his door.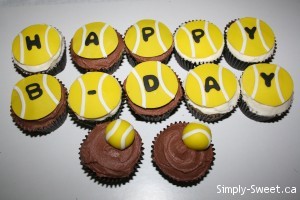 I was so happy with the coloring on the tennis balls!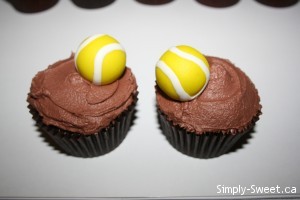 The client sent me this charming note afterwards:
Hi Paige! 
Thank you very much for the picture, delivery and cupcakes! He loves them! My friend ate one already and said they were delicious and very creative! Thanks for making my day!
Take care and I hope to use your services again in the future.
Sincerely,
Lori K.