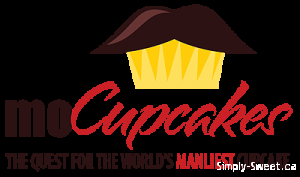 You've probably seem men sorting Movember moustaches (aka Mo Bros) inan effort to raise awarness for men's health. Well since I thankfully can't grow a stash I'm taking part in mocupcakes.
Please vote for Simply Sweet cupcakes like Mo Chocolate, Mo Red or Sweet Mo. You can visit each one & rate them all! Heck if you want to you can go to co-workers or friends computers & rate them tehre too, or forward a note telling them to!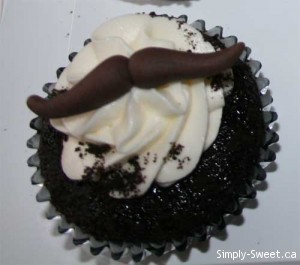 LOTS of people are involved in raising funds & awareness for this event like Montreal's owv Rob Kemp of CHOM 97.7 (photo below from his facebook page). If you haven't donated or would like to you can donate to Movember on his behalf here.