Super cute & fun girly cupcakes for a woman's 50th birthday.
Cute Zebra print with a banner that says 'Happy Birthday'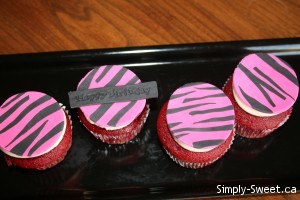 I was happy to have the time to try having fondant lettering stand up in the frosting!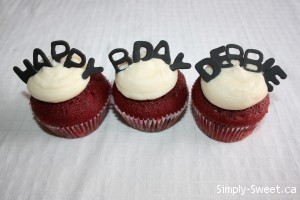 All together the cupcakes look so much fun – they are idea for all ages and occasions.