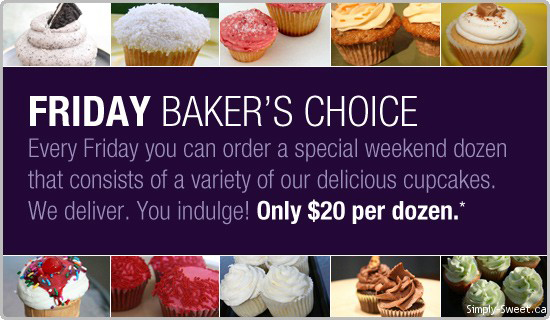 Friday Baker's Choice is a special is a mix of what we've created, including new recipes we're testing.
This week's special is a mix of: Cookies 'n Cream, Reese's Peanut Butter, Mocha & Berry surprise!
You get a variety pack of 12 Simply Sweet cupcakes for $20.00!! Ask about upgrading for Halloween!
Delivery available to downtown Montreal & Laval. 3 or more orders at the same location & delivery is FREE!
Orders must be placed by 5pm Thursday.
*Prices are subject to change without notice depending on the flavor of the week.