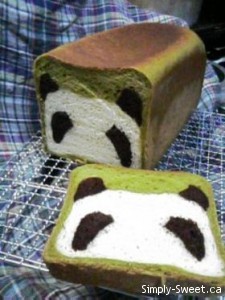 Although this isn't a cake, I thought it was a great example of getting creative, and finding inspiration – Panda Bread!
It's a bread that once cut it looks like a panda. I came across this from a site all about Pandas PerfectPandas.com, and couldn't help but think how creative the person who created this is very creative.
I hope I can remember this creativity when I'm faced with my next baking challenge!