What better way to celebrate any occasion than with a cupcake tier full of simply sweet creations.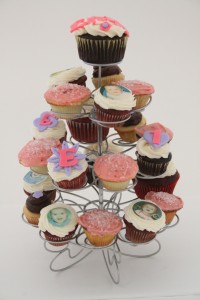 This cupcake tier includes Red Velvet with cream cheese frosting and edible photos of the birthday girl, Simply Sweet cupcakes, Vanilla with chocolate frosting, and chocolate with vanilla buttercream frosting – many have a variety of fondant and icing decorations.
Contact us to see what we can make for you!